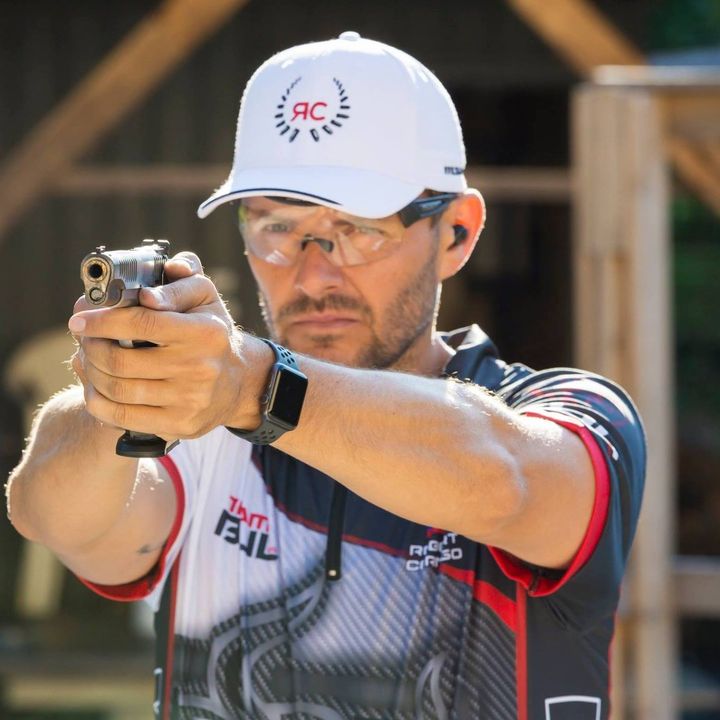 On my career path as a sports shooter, going from beginner to professional and finally to teacher I discovered I know exactly what I want from my life! That is why I have decided to create Online Shooting Academy (OSA). I will take you throught different stages of this beautiful sport and teach you how to become a better shooter!
Fundamentals (in Slovenian)
Important: This course is held in Slovenian language
Vabimo vas na tečaj »Nazaj k osnovam«, ki je primeren tako za začetnike kot tudi za strelce do IPSC kategorije B. V tečaju bomo obdelali vse od osnov (držanje pištole, dihanja, oblik merjenja…) do streljanja v gibanju, premikanja med pozicijami in suhega treninga. Pogoj za udeležbo je lastno orozje, strelivo ter oprema. Pogoj za udeležbo je lastno orožje, strelivo ter oprema. Tečaj je primeren tudi kot priprava na IPSC varnostni izpit.
Kdaj: Razpoložljive datume preverite v koledarju ob rezervaciji. Prosti datumi so odebljeni. Rezervacije opravite prek spodnjega gumba "RESERVE".
Kje: Zaprto strelišče Tržič
Trajanje tečaja:  6-8 ur
Število tečajnikov: 5-10
Minimalna količina strelov: 500
Cena: 150 eur/osebo
Inštruktor: Robert Černigoj
Plačilo možno z bonom 2021!
V ceno tečaja je vključena tudi malica. Rezervacijo lahko opravite zgoraj desno s klikom na gumb RESERVE.
Nekaj slik tečaja si lahko ogledate TUKAJ
Pomembno: Tečaj se bo odvijal v skladu z veljavnimi ukrepi, PCT pogoj se bo preverjal ob prihodu na lokacijo. Več si lahko preberete tukaj.