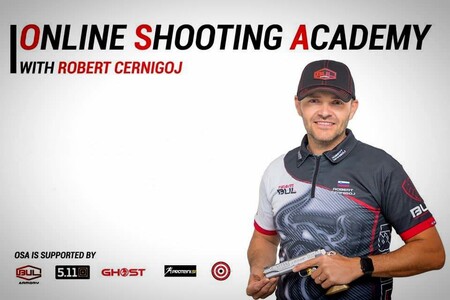 This course will be held:
Important: This course is held In Slovenian language
Vabimo vas na tečaj »Napredni«, ki je primeren za strelce od IPSC kategorije B do M oz za strelce, ki so opravili tečaj »nazaj k osnovam« V tečaju bomo obdelali streljanje v gibanju, prihod na in odhod iz pozicije, tranzicije, gibajoče tarče, barikade…. Pogoj za udeležbo je opravljen IPSC izpit.
Kdaj: Trenutno ni razpisanih datumov
Kje: Zaprto strelišče Tržič
Trajanje tečaja: 6-8 ur
Število tečajnikov: 5-8
Minimalna količina strelov: 500
Cena: 200 eur/osebo
Inštruktor: Robert Černigoj
V ceno tečaja je vključena tudi malica. Rezervacijo lahko opravite zgoraj desno s klikom na gumb RESERVE.
Nekaj slik tečaja si lahko ogledate TUKAJ
Out of stock
Email me when course is available again.