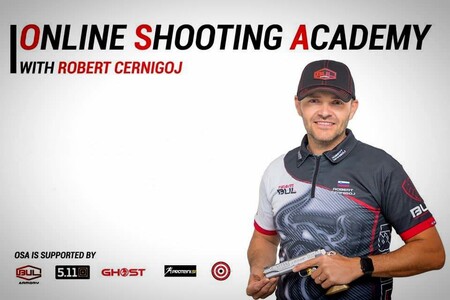 This course will be held:
Important: This course is held In Slovenian language
Vabimo vas na tečaj »Nazaj k osnovam«, ki je primeren tako za začetnike kot tudi za strelce do IPSC kategorije B. V tečaju bomo obdelali vse od osnov (držanje pištole, dihanja, oblik merjenja…) do streljanja v gibanju, premikanja med pozicijami in suhega treninga. Pogoj za udeležbo je lastno orozje, strelivo ter oprema. Pogoj za udeležbo je lastno orožje, strelivo ter oprema. Tečaj je primeren tudi kot priprava na IPSC varnostni izpit.
Kdaj: 31.3.2023
Kje: Ljubljana (lokacija odvisna od vremena)
Trajanje tečaja:  6-8 ur
Število tečajnikov: 8
Minimalna količina strelov: 500
Inštruktor: Robert Černigoj
V ceno tečaja je vključena tudi malica. Rezervacijo lahko opravite zgoraj desno s klikom na gumb RESERVE.
Out of stock
Email me when course is available again.